By Isaac Lockett
The 8th May 2003 will be a forever historic moment in the history of county cricket. On this day, the European Court of Justice ruled in favour of Slovakian handball player Maroš Kolpak. It was agreed that citizens of countries with free trade treaties with the EU and were part of European Union Association Agreements have the right work in any EU country. Following the agreement, former South African spin bowler Claude Henderson became the first cricketer to sign a Kolpak deal when he gave up his international cricketing rights to play for Leicestershire.
There is no doubt that since the Kolpak agreement came into place, county cricket fans have enjoyed the presence of players who chose to sign one of these agreements. With players like Zimbabwe's Murray Goodwin, South Africa's Jacques Rudolph and West Indian Shivnarine Chanderpaul having all signed one of these agreements, the county cricket scene became blessed with high-quality talent whilst still leaving clubs with the option to sign overseas players. However, after Britain's exit from the European Union, this agreement is now no-longer in place. Whilst, time will only tell what the actual effects of the ending of the 'Kolpak era' are, with the lead up to the 2021 season cricket fans are provided with an opportunity to wonder about the future.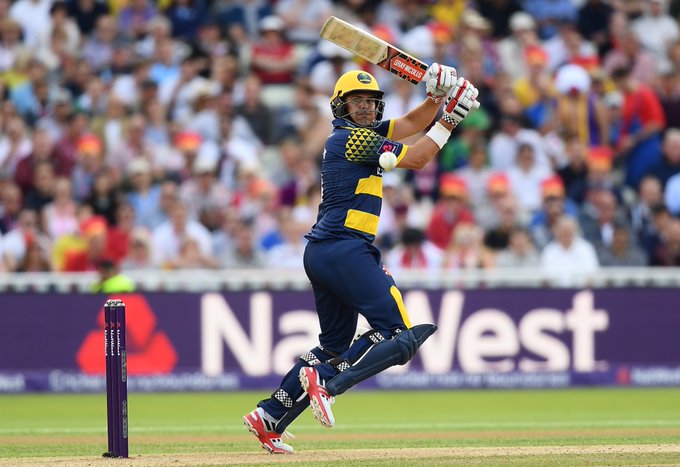 The automatic response to the ending of the Kolpak agreement that has often been spoken about is that it will allow for more England-eligible talent to be developed through playing county cricket. This increased opportunity comes as a direct consequence of more positions within a team up for grabs. There is a possibility that more academy products will be called up to play in a counties first-team squad and this would only seem like a good thing. Increased exposure to first-team cricket would, in theory, give younger players more chances to hone their skills and also develop their cognitive skills and confidence, which in turn would have a direct effect on their performance. The increased development of youth resources should also directly impact the England men's team as the talent pool of players ready for international cricket will increase.
Whilst this all sounds positive, is the idyllic mirage of the ending of the Kolpak agreement really as promising as it sounds?
While nobody could have anticipated the COVID-19 pandemic, there is no disputing that county cricket clubs will be directly affected. Without the money from ticket sales and in-stadium sales, there has already been an impact on some counties' squad sizes with players being released. Therefore, it could be questioned whether it is realistic that academy players will be commonplace to see first-team contracts awarded to academy players, at least until the cricket clubs have had the opportunity to recover to economic parity. Due to the financial situation that county clubs, unfortunately, find themselves in, it can impact the player pathway system and therefore limit players opportunities. There is no correlation between the Kolpak agreement and the ongoing pandemic; it can not be ignored when looking at the future of county cricket.
When looking at the future of county cricket, there can be the division made between the short-term future and the long-term future and the ending of the agreement has the potential to impact both.
In the short term, there is the question of whether the loss of Kolpak players will directly affect the quality of county cricket. Fans, and neutrals, become attracted to high-quality talent playing and a high standard of the overall competition. The loss of Kolpak players will leave an unavoidable hole in many clubs squads which will need filling. Whilst this is not an argument that English players can not have the same impact as the players lost, it is another unknown as the county cricket community enters this new era. The game has changed a lot between now and the period before introducing Kolpak players, and therefore it can only be theorised that it will be different now that players have been taken out the talent pool. It remains to be seen as to whether this will be a positive or negative change.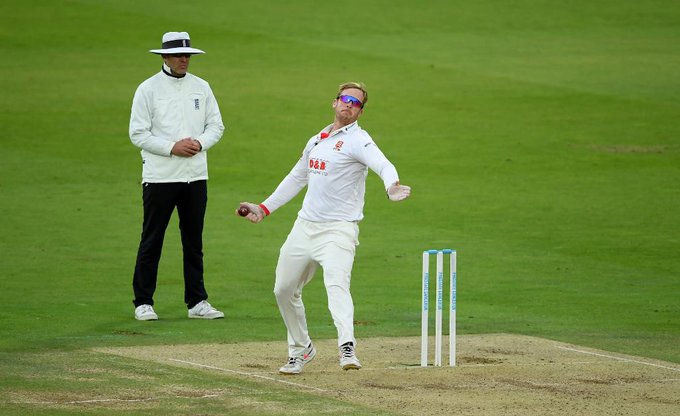 While it is unclear whether the impact of Kolpak players had a positive or negative effect on the game, there is no argument that the Kolpak player's profiles attracted international media attention and helped make English and Welsh cricket more marketable. For example, SACricketMagazine runs a Saffas abroad campaign that highlights South African's performances who are plying their trade overseas, which aids in county crickets' ability to generate international interest. Whilst, county cricket clubs are still able to sign overseas players, there is the potential that the reduced number of non-English talent could reduce overseas interest from overseas. This reduction in interest may affect the club's marketing campaigns and reduce the interest in county cricket, which can not be a positive thing for clubs looking to restore economic parity.
The points made within this piece are by no means exhaustive, but the final potential impact is the long-term effects on talent development. There will be a question about whether without the vast amount of experience within dressing rooms and training sessions whether club's ability to develop will remain the same. Whilst there is no disputing that in the county cricket scene we are blessed with fantastic coaches who come with a plethora of experience, the ability to learn and share tips with those who are still actively playing the sport will also aid the development of a player.
To conclude, as a fan, I am not sure what the future of county cricket may look like following Kolpak players' departure. While it may seem like there are many more opportunities for English-eligible talent, there are still plenty of questions that need answering before it can be determined whether Brexit has boosted or broken English county cricket.